Disclosure: This post contains affiliate links. I may receive a commission for purchases or clicks made through links in this post at no extra cost to you. Please see my full disclosure policy for more details.
I think you'll agree with me when I say that long-haul flights are a necessary evil. Exploring a new country is amazing, but the flight to get there can take a toll on your body. So what's the solution?
Keep reading to learn how to surivie your next long-haul flight.
Dress Comfortably
Shoes that can easily slip on and off are perfect for going through security and getting comfortable on an airplane. Wear comfortable bottoms like sweatpants, joggers, cargo pants, yoga pants, or leggings. It will make everything easier. Trust me!
Products for Sleeping
It can be hard to sleep if the cabin lights are on, another passenger has the overhead lights on, or the window shades are open. Use a sleep mask to block out extra light.
Bring a blanket or a large scarf that can double as a blanket. While most airlines provide blankets, I recommend you bring your own. This way you'll have a clean, comfy, and cozy blanket.
Avoid neck pain with a comfy travel or neck pillow.
Entertainment
Entertainment can make or break the experience. Download your entertainment the night before since airport Wi-Fi can be unreliable, and in-flight Wi-Fi is expensive. Check out the following sites for your entertainment needs.
Prime Video watch Amazon originals, movies, and TV shows free with an Amazon Prime membership.
Prime Reading gives you access to over 1000 books, magazines, and more with an Amazon Prime membership.
Prime Music includes more than 2 million songs and more than 2,000 playlists and stations all ad-free, with an Amazon Prime membership.
Kindle Unlimited eBook subscription gives you access to over 1 million titles. Right now, you can get a 30-day free trial!
Don't have a Kindle E-reader? Here's a list a of highly recommended Kindle E-readers.
Audible is a great resource for audiobooks and podcasts. Right now you can get 2 free audiobooks with a 30-day free trial.
Apple Music and Amazon Music Unlimited include 50 million songs ad-free. Click on a banner below to start a free trial.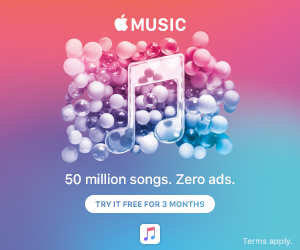 data-imagelightbox="g">
Noise-canceling headphones will change your in-flight experience by reducing unwanted noises. You will also need an airline adapter so that you can enjoy the in-flight entertainment system.
A portable charger ensures endless entertainment throughout your flight. The plane may or may not have a power outlet or USB port. Moreover, there is no guarantee that they will work. Leave nothing to chance.
Compression Socks
Compression socks prevent deep vein thrombosis (DVT) by applying pressure to your legs. This improves circulation and prevents blood clots.
Compression socks shouldn't feel too tight or too loose. The first number measures the pressure at the calf, and the second number measures the pressure at the ankle. Compression socks are available in the following strengths:
mmHg stands for milliliter of mercury
Health and Beauty
Airplanes are full of germs. Getting sick on vacation sucks. Take the necessary precautions to keep yourself healthy before, during, and after your flight. Here are some products to help you look and feel great after a long flight.
Collapsible Water Bottle
Staying hydrated is a priority. Thankfully, most airports have a hydration station where you can refill your water bottle. You can also ask a flight attendant to refill your water bottle.
Snacks
Curb your hunger by packing snacks such as trail mixes, bars, fruits, dry cereal, or gum.
Pain Relievers
Airports can be hectic and stressful. Purchase pain medicine ahead of time because the airport price is ridiculously expensive.
Carry-On Bag
A backpack or tote bag that fits under the seat is essential. It eliminates the need to access the overhead bin mid-flight. Pack a pen so you can fill out the customs and immigration forms.