March 2019, I traveled to Kingston the capital and largest city in Jamaica. I am a huge fan of reggae music, so Jamaica has been on my bucket list for a while.
The weather in Jamaica was nice and sunny. The island girl in me will never get used to the cold weather in Philadelphia.
Transportation
We flew into the Norman Manley International Airport. The airport is modern and taxis are readily available. Many hotels offer airport pick-up and drop-off services for a reasonable price.
My cousin has been to Jamaica several times and his friend agreed to be our driver. Yes! Jamaicans drive on the left, and the steering wheel is on the right. I've heard and read that driving in Jamaica is not for the faint of heart.
I highly recommend hiring a driver since the best places are off the beaten path. Many taxi drivers offer private sightseeing tours for a reasonable price. You can also hire a taxi driver as your personal driver during your stay in Kingston.
Accommodations
We stayed at The Jamaican Pegasus Hotel in New Kingston. The hotel is located in a clean and safe area within the financial and business districts. The room was clean, tidy, and comfortable.
Breakfast is included and was delicious. The buffet included continental breakfast foods and traditional Jamaican foods. The Jamaican oatmeal porridge was to die for.
Emancipation Park is directly across the street from the hotel. The park is a lovely place that has a track for runners and walkers. It's also a great spot to sit, relax, and unwind.

Disclosure: This post contains affiliate links. I may receive a commission for purchases or clicks made through links in this post at no extra cost to you. Please see my full disclosure policy for more details.

data-imagelightbox="g">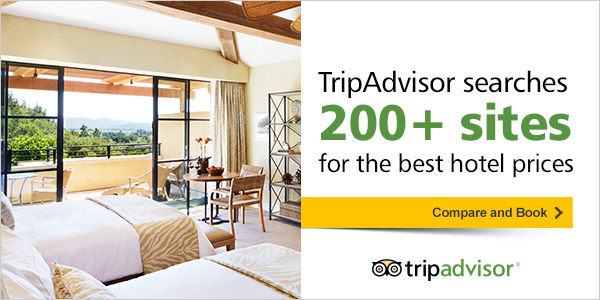 data-imagelightbox="g">
Currency
We used Jamaican Dollars since 1 USD equals about 126 Jamaican Dollars. It was more beneficial and less complicated to use Jamaican Dollars. The banknotes in circulation are $50, $100, $500, and $1000. The coins in circulation are $1, $5, $10, and $20.
Food
Boy oh boy, Jamaicans know how to cook. And they put ginger in everything.
Our first stop was Gloria's Seafood in Port Royal. It's a famous local spot that's close to the airport. The food was just amazing. We tried many traditional dishes like bammy (cassava flatbread), festival (fried dumpling), and escovitch fish (fried red snapper with a vinegar based dressing and peppers, carrots, and onions).
Another local spot that you don't want to miss is Pepperwood Jerk Center. This is the real deal. It is authentic jerk. The restaurant has outdoor dining with individual huts. Each hut has rustic tables, benches, and chairs.
Next up, KFC. KFC in Jamaica is on another level. It is fresh and tasty compared to KFC in America. We tried a few other fast food places like Tastee and Juici Patties.
Fun fact: There are no McDonalds in Jamaica.
Satisfy your sweet tooth with a trip to Pastry Passions Cafe. This bakery sells gourmet cakes, cupcakes, cookies, pastries, cheesecakes, and muffins. They also sell ice cream, coffee, tea, and milkshakes.
We stopped at a few roadside fruit shacks. Don't be fooled by the external appearance. These shacks have the ripest and most delicious mangoes, guineps, jelly coconuts, sugarcane, star apples, malay apples, and tamarind stew.
There is no shortage of places to get mouth-watering food in and around Kingston.
Jamaicans run on island time, and food runs on double island time. Expect to wait a long time for your food. But it will be well worth the wait.

Things to Do
No trip to Kingston is complete without a visit to the Bob Marley museum. The home tour is a treat for Bob Marley fans. The guided tour lasted about 90 minutes and ended with a video presentation. Unfortunately, picture taking isn't allowed inside the home.
We did some sightseeing and drove up to Red Hills lookout point in St. Andrews. On the way to the top, we drove by some amazing houses mansions. The lookout point gives you a breathtaking view of Kingston. Wow! Just wow!

We spent our last full day in Jamaica at Hellshire Beach. It's a beach but people go there for the food, specifically the fish. Like Drake's song says, "Best I Ever Had." The fish did not disappoint and lived up to its reputation.
The beach is full of brown seaweed known as sargassum. This brown seaweed has invaded many beaches in the Caribbean. We still went in and had a blast. It was the perfect way to end our vacation.
People
The people were warm and friendly. I love and miss Caribbean etiquette. It is standard to greet every person with a Good Morning, Good Afternoon, or Good Night. Yes, I know what you are thinking. But Hello, Good Night is a typical greeting that you will hear a lot in the Caribbean. It's just how we roll.
The street vendors were very aggressive. It was a bit off-putting, but I respect their hustle.
Safety
We felt safe the entire time we were in Jamaica. This doesn't mean that there isn't a crime problem in Jamaica. One week before our trip, the US Government elevated the travel warning to a level 2.
Do your research. Be an informed traveler. And always enroll in the Smart Traveler Enrollment Program (STEP) program before each trip. You will receive up-to-date travel alerts and security updates from the nearest US consulate.

Self-Discovery and Self-Awareness
I always make time for self-reflection after each trip. It has helped me realize and accept that I'm an island girl at heart. My most memorable trips were on an island. I'm a total beach bum. I find serenity being in and around water.
I love island time. I'm all about slowing down and enjoying each moment after living in a busy city for years. I love sunny and warm weather. I love throwing on a t-shirt and shorts and calling it a day. And I love Caribbean food, culture, and people.
Self-awareness should drive you to live an authentic life. If money wasn't an issue where would you live? Can you create a 5-year plan to make it happen?
I'm off to do some research and take my own advice. I will be creating a 5-year plan to move to the Caribbean. And I expect it to happen.
20 Jamaican Patois Phrases

  1. Hail up - Hello
  2. Wah Gwaan - What's up?
  3. Bless up - Have a good day.
  4. Everything criss - Everything is good.
  5. Irie - Everything is alright 
  6. Big up - give respect
  7. Inna di morrows - See you tomorrow.
  8. unuh - you all
  9. mi pickney - my child         
     pickney them - the children
 10. Yardie, Yard man - Jamaican
 11. Bredren - male friend        
     Sistren - female friend
 12. Babylon - police
 13. Weh yuh ah seh - What are you saying?
 14. Look Pan Dis - Look at this.
 15. A so di ting set - That's the way it is.
 16. Mi soon come - Be right back!
 17. Mi deh yah - I am here.
 18. Small up yuhself - Make room for someone to fit.
 19. Zeen - I understand.
 20. Ya mon - No problem.