This post may contain affiliate links. Please see my full disclosure policy for details.
Summer Reading Programs motivate kids to read over the summer vacation. Adults can help prevent summer slide by providing students with 5+ good fit books.
These 14 summer programs are sure to get all readers excited about reading.
1. Public Libraries
Most public libraries host a free reading program to encourage summer reading. Check with your local library for more information.
Kids earn a free book for reading eight books and writing a summary. Download and print the summer reading journal or visit the nearest Barnes & Noble store.
Grades: 1-6
Program Dates: 8/1-8/31
Kids earn a Star Reader Certificate for reading eight books over the summer.
Grades: K-8
Program Dates: Ends 9/2
Kids unlock digital rewards for entering their reading minutes and completing weekly reading challenges.
Program Dates: 5/6-9/6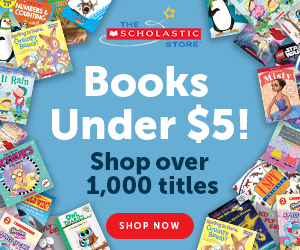 Kids earn prizes for reading five books and completing weekly reading activities.
Grades: K-6
Program Dates: 6/22-8/15
Kids earn ten free play tokens for reading daily. Download and print the reading rewards calendar.
Program Dates: Year-Round
Students earn a Diary of a Wimpy Kid drawstring backpack (while supplies last) for reading four books from the summer reading adventure section and writing a summary. Download and print the summer reading adventure journal.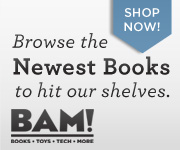 Head to your nearest Pottery Barn Kids for weekly storytime, activities, and more. Kids receive a special gift after becoming a book club member and attending five events.
Program Dates: Every Tuesday at 11:00 a.m.
Kids earn $10 in a new or existing TD Simple Savings Account for reading ten books and completing the summer reading form. Visit Wow!Zone a financial literacy program created by TD Bank.
Grades: K-5
Program Dates: 6/1-8/31
Kids win prizes for reading books and writing reviews. The top ten participants will be eligible to win a prize pack of eight books. The next 25 top participants will be eligible to win a $10 gift card. Download and print the parental consent form to participate.
Program Dates: 5/14-8/18
Kids earn Bookworm Bucks for reading 300 minutes and completing a reading log.
Teens can earn Bookworm Bucks for reading books and writing short reviews.
Grades: K-8
Program Dates: 6/1-7/31
Kids earn free admission to Bookworm Wednesdays at 10 AM for reading books and writing book reports. Students must present a book report at a participating Cinema de Lux, Showcase, or Multiplex Cinemas box office. Accompanying parents or guardians and children under six years of age receive free admission.
Program Dates: 7/8-7/29
Students choose anything published on NYTimes.com that sparked their interest and tell why. At the end of the week, judges will publish selected responses.
Program Dates: 6/14-8/23
SYNC is a free summer audiobook program for teens. Use the OverDrive app to download two free audiobooks every week over the summer.
Ages: 13+
Program Dates: 4/25-8/01